SNOW HEADS
It is a common practice to shake the dandruff off the shoulders wondering "if you can't see it, then it's not there", but actually you are not getting rid of it, it just getting worst. Based on this concept we created together with TBWA\RAAD this funny campaign. On both prints, "Dinner" & "Office", the characters looks desperate and they are doing the impossible to get rid of the "snowfall". Full 3D print. Art direction, modeling, sculpting, rendering, compositing and retouching.
TBWA \ RAAD DUBAI for SYOSS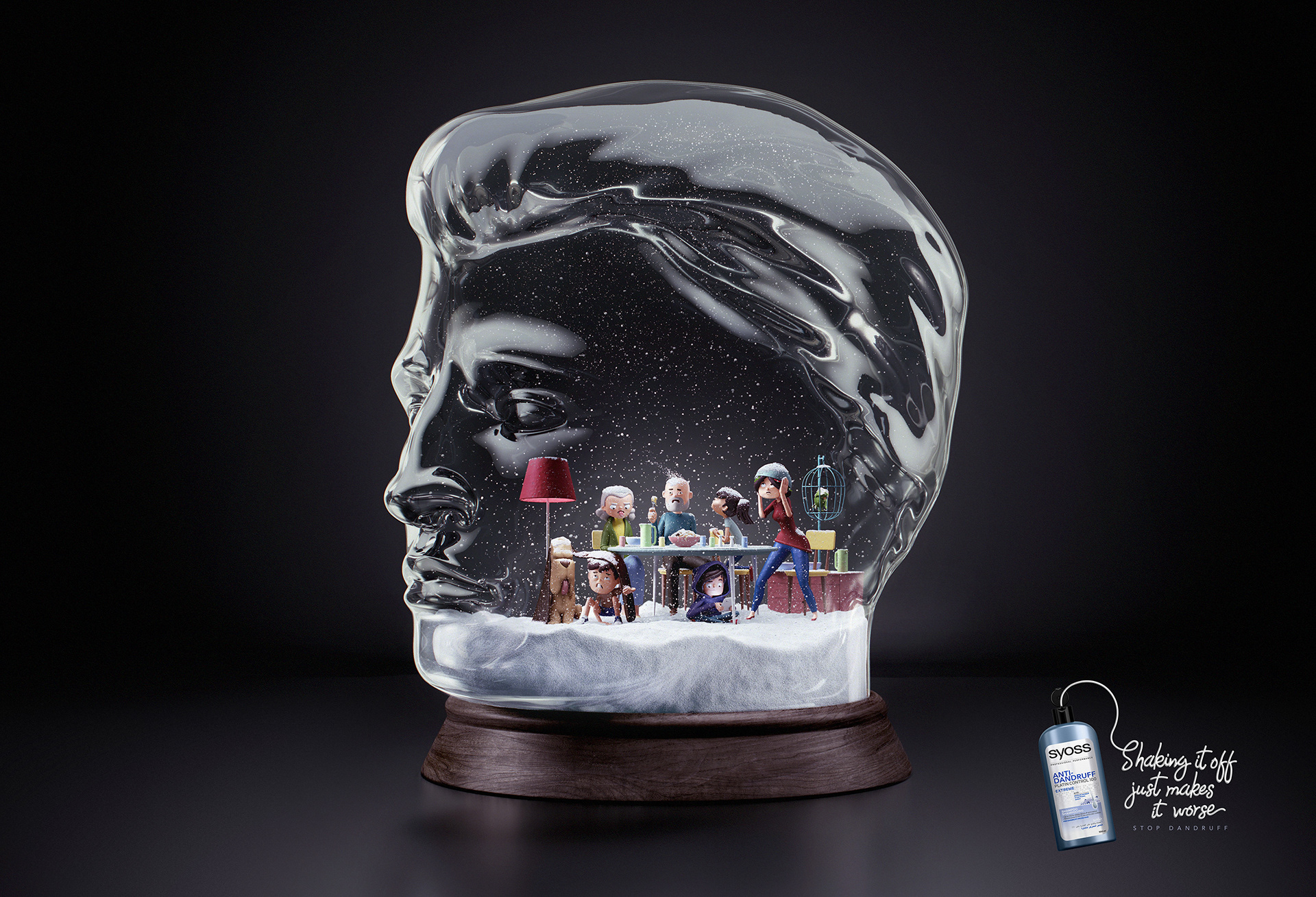 Thank you for visiting us!